Explainer: timeline of the Ukraine-Russia conflict
After months of Russian troop expansion in Ukraine and a failed attempt at
a diplomatic solution, Russia invades Ukraine launching war between the
neighboring countries.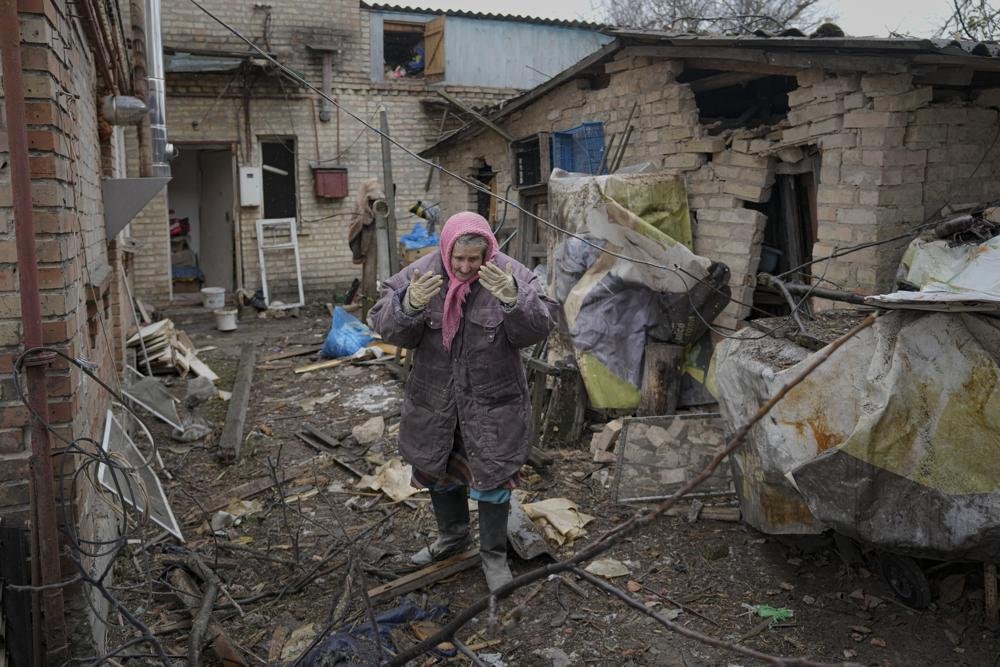 After months of Russian troop expansion in Ukraine and a failed attempt at a diplomatic solution, Russia invaded Ukraine on Feb. 24, launching a war between the neighboring countries.
According to NPR, Russia first began building its military around Ukraine in April of 2021. Ukrainian President Volodymyr Zelenskyy then urged NATO leadership to put Ukraine on a timeline for membership. Later that month, Russia officials said they would withdraw the troops, but thousands remained.
At the time, government leaders were unsure of Russian President Vladimir Putin's intentions.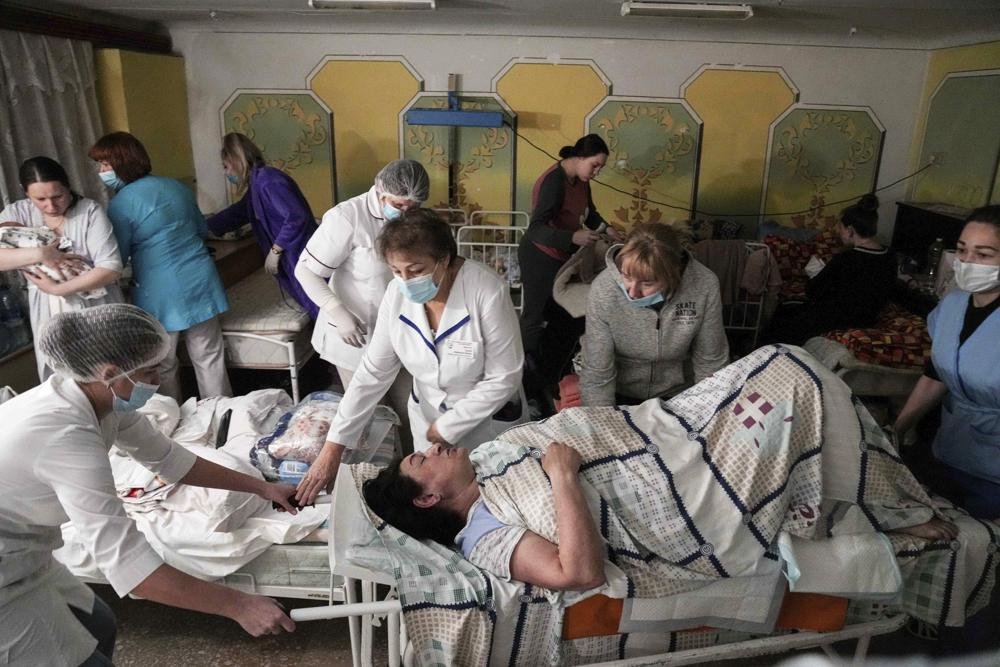 "We're not sure exactly what Mr. Putin is up to, but these movements certainly have our attention," U.S. Defense Secretary Lloyd Austin said at the time.
Tensions rose in early February as Russian troops began joint military exercises with Belarus.
According to NPR, Mid-February estimates ranged from 150,000 to 190,000 troops and U.S. officials increased "the urgency of their warnings, saying that Russia has decided to invade."
Ukraine entered a state of emergency on Wednesday, Feb. 23, right before Russia officially invaded on Thursday, Feb. 24.
"Missiles rain down on Ukraine's cities and columns of Russian troops from neighboring Belarus and from Russian-held Crimea reportedly begin streaming into the countryside. Ukrainian forces reportedly try to hold back the Russian advance on several fronts," NPR reported on Feb. 24.
Residential areas were attacked by airstrikes, forcing residents to take shelter underground or in subway stations.
"'It's much harder for soldiers at the front. It's embarrassing to complain about the icy floor, drafts and terrible toilets,' said 74-year-old Irina, who sought safety in a Kyiv underground station and would not give her last name," reported AP News. "Her grandson, Anton, is among those fighting in eastern Ukraine."
Russia struck large Ukrainian cities including Kharkiv and the nation's capital, Kyiv, on Tuesday, March 1.
"Video from Kharkiv, Ukraine's second-biggest city with a population of about 1.5 million, showed residential areas being shelled, with apartment buildings shaken by repeated, powerful blasts. Flashes of fire and gray plumes of smoke could be seen," reported AP News.
According to reports from CNN, the Ukraine State of Emergency Service said, "more than 2,000 Ukrainian civilians have so far been killed during Russia's ongoing invasion."
Thousands of Ukrainian refugees have fled the country.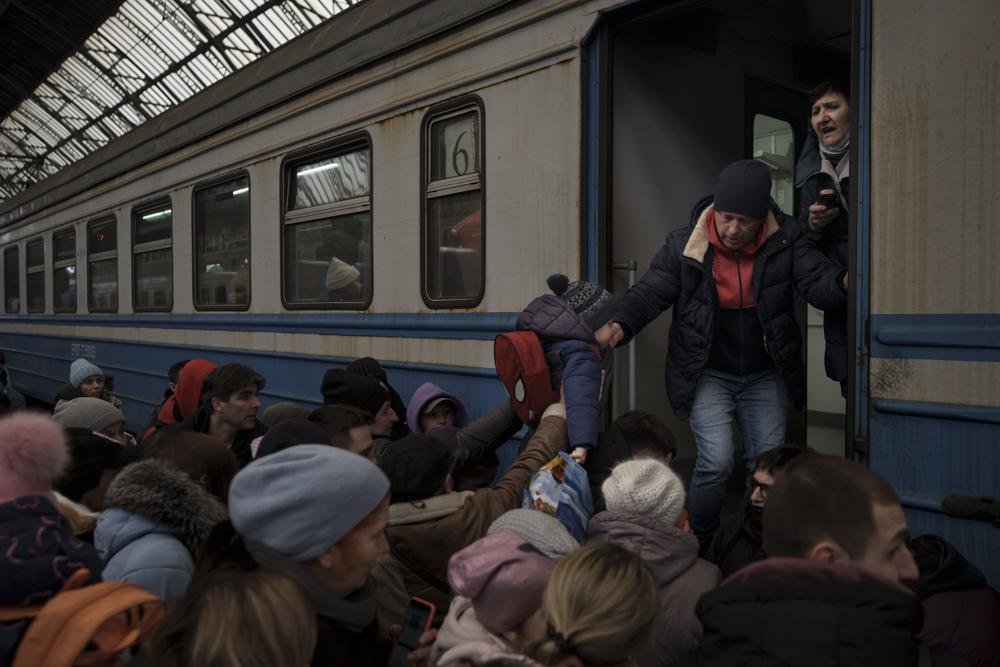 U.N. High Commissioner for Refugees Filippo Grandi, speaking by video to the U.N. Security Council, said more than 520,000 refugees had fled Ukraine.
"Long lines of cars and buses were backed up at checkpoints at the borders of Poland, Hungary, Slovakia, Romania and non-EU member Moldova. Others crossed the borders on foot, dragging their possessions behind them," reports AP News.
The conflict between Russia and Ukraine dates back as far as the 1990s when Ukraine received its independence from the soviet union and sought to become a part of the North Atlantic Treaty Organization, an intergovernmental alliance held between the U.S., Canada and 28 European countries.
Dissension increased when "the Crimean parliament voted to secede from Ukraine and join the Russian Federation," reports NPR.
Despite negotiations towards peace and Ukrainian resistance, Russia continually struck Ukraine with violence, cyberattacks and now war.
According to NBC, the U.N. General Assembly voted Wednesday, March 2, to reprimand Russia over its invasion of Ukraine and demand Moscow stop fighting and withdraw its military forces.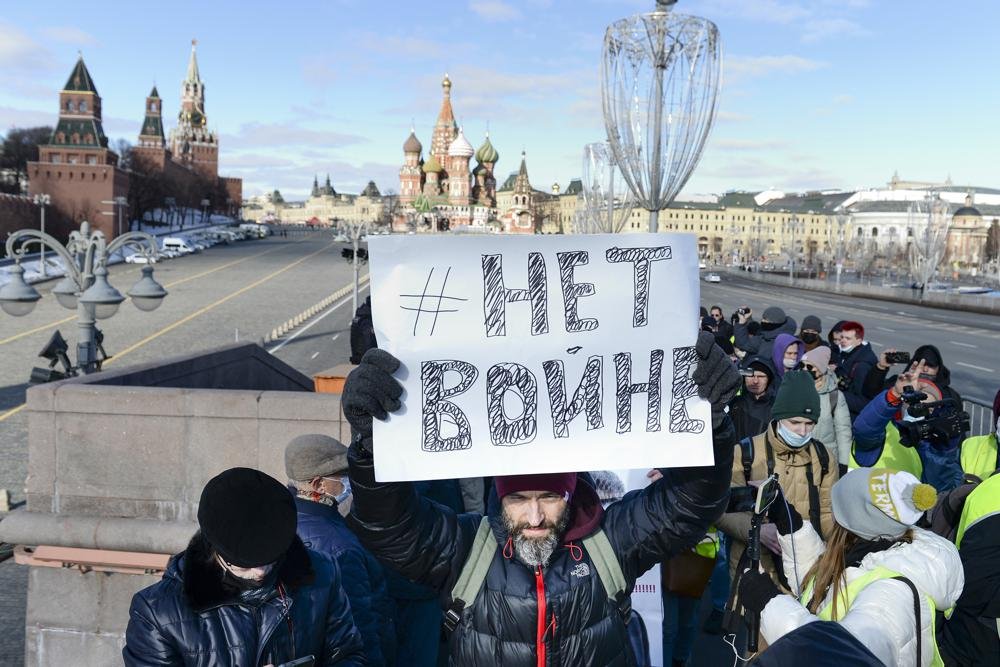 "We believe this is a simple vote," said U.S. Ambassador to the U.N. Linda Thomas-Greenfield. "Vote yes if you believe U.N. member states, including your own, have a right to sovereignty and territorial integrity. Vote yes if you believe Russia should be held to account for his actions. Vote yes if you believe in upholding the U.N. Charter and everything this institution stands for."
Since the beginning of the war, Russian anti-war activists have protested Russia's invasion of Ukraine, despite the arrests of hundreds of protesters each day by police.
For live updates, follow reports from AP News, CNN, NBC, and The Washington Post.